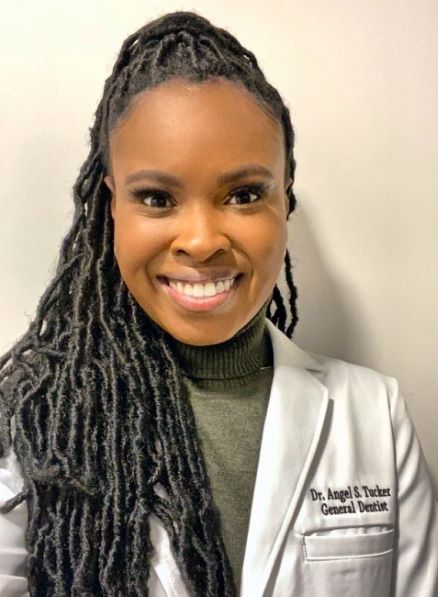 Dr. Angel Tucker earned her bachelor degree in Biology from Howard University. She continued on to obtain her Doctorate of Dental Surgery from Howard University College of Dentistry. After graduation she commenced her professional career as a General Dentist in southern Louisiana. She now is licensed to practice in the District of Columbia and Maryland.
Throughout her educational career and beyond, Dr. Tucker has been passionate about serving communities affected by health disparities domestically and abroad. She also finds great joy in ensuring that our patients have the most pleasant and comfortable visit possible.
Dr. Tucker enjoys trying different cuisines and traveling during her time outside of the office.